Source - Electronic Press Kit
Source is a progressive rock/metal band out of Boulder Colorado. Formed in 2013, Benjamin Gleason, Justin Mirarck and Riley Selleck create consciousness based music through the exploration of flotation tanks, philosophy, meditation, yoga, and other embodiment and mindfulness practices. Their music is an expression of the sensations experienced on this planet, the profoundness of the human experience and the beauty of all that is. Their debut album "Return To Nothing" released September 23rd 2016 on Pavement Entertainment won Metal Nexus' #1 Best album of 2016 and Heavy Music HQ's #9 Best Progressive Metal album of 2016! The video for their new hit single "Memories of yesterday" has already been played on AXS TV, Promo Only, Club Com network and many more!
Source recently released their second album "Totality" with producer ulrich wild (deftones, pantera, dethklok, white zombie) on March 1st 2019. "Totality" brings a more refined and evolved sound from Source which is sure to please progressive rock and metal fans alike. Totality has already received high praise from Metalsucks, Heavy music hq, angry metal guy, and many more! Totality has been in the top 50 on the Metal Contraband chart for 5 weeks topping at #28 on 4/30/19 and #27 on the nacc loud rock charts on 4/2/19.
Press on the new Source album "Totality"
Metalsucks
"The more you dig in, the more details reveal themselves that show why Source deserve to be placed above the hordes of Breaking Benjamin clones that (still) dominate the airwaves. Oh, sure, there's plenty of '90s / early '00s hard rock influence on a pedestal here — Filter, Tool and Chevelle in particular, with a production assist from one of that era's best-known knob-twiddlers, Ulrich Wild — but there's a certain sense melody and an understanding of nuanced arrangement that caught my ear. Whereas so many of today's hard rock bands are content to follow the path of least resistance (musically-speaking), Source haven't done that, instead opting for something far more complex and well thought-out."
METAL NEXUS
Totality is a streamlined album that is intended to gain Source traction in the deep waters of modern music and to initiate those that get lost in much of the Progressive genres of Rock, Alt Rock and Metal. Totality is much more aggressive and accessible than their debut, in sound and theme. This is a straightforward album with the same, positive drive but with a sharper and more focused timber that strays from their epic, often dense and heady debut.
"Benjamin", "The Witness" and title track "Totality" show that Progressive Metal needn't be "out there" and can easily move the spirit while remaining catchy and unusually heavy in timing and overall feel.
Source has essentially done the impossible: effectively distilled their sound and feel without losing force or trajectory.
Ben's vocals harmonies and vibrato have improved as has his forever growing mastery of the guitar. Drummer Justin Mirarck is a beast and great addition to what Source has become. Wicked time changes that the band has been known for flow from this man so naturally it is scary.
The bottom line is that Source is back with an outrageously good, must have album that I am sure to wear out in the coming years.
Angry Metal Guy
The band gets right down to business with "Benjamin," a possibly autobiographical song from the band's leader, guitarist/singer Ben Gleason. It's a sharp, aggressive number, much like older Tool material, with driving, precise percussion, angular guitar riffing, and very tasty bass underpinnings. Topping it off, Gleason approaches the vocals on this song with a higher level of emotion than on the debut; the lyrics clearly matter to him.
There's wonderful variety in the song arrangements throughout, as well as in the album's pacing: aggressive opening tracks, a trio in the middle with a more alt-metal feel, followed by one of the best back halves of an album I've heard in ages. The band takes things to another level towards the end of "Unsure," with a swirling, climactic riff, and carry on with four more amazing songs.
Source are a band that draw influence from meditation and other profound metaphysical practices, and here on Totality those explorations are conveyed in both lyrics and music. Eastern influences permeate the record: the stellar album closer "Embodied" is a combination of Eastern-influenced arrangements and killer riffs. It's already one of my favorite tracks of the year.
Another area of improvement on Totality is the production. The album has been mastered with much more tact than Return to Nothing was, and the result is a more aggressive, lush, dynamic soundscape. Justin Mirarck attacks the drums with vigor, and his energy is conveyed in the mix. Guitars, bass, and vocals never overwhelm each other, and in the quieter and more delicately-arranged moments of the album ("Between," "The Changes Constant") the emotion of the music really hits home. Ulrich Wild (Deftones, Pantera, Dethklok, Otep) was brought on to produce Totality and exceeds my expectations here.
Totality finds Source moving in their own direction, incorporating more of their own personalities into the songs and relying less on their influences. Dropping the harsh vocals and adding in the Eastern musical influences strengthens Totality. Source still have room to grow, which is a great thing. As Gleason's vocals continue to improve and the band's song-writing evolves even further, we could be witnessing the birth of the next great progressive metal band.
Proglodytes
Colorado-based power trio Source have returned with their second full-length effort, called Totality (Pavement Music). While managing to avoid the dreaded "sophomore slump," the band takes a step toward truly establishing its own identity, setting itself apart from its influences like Tool, Chevelle, and A Perfect Circle.
With the aid of producer Ulrich Wild (Defotnes, Pantera, Dethklok, White Zombie), Benjamin Gleason (guitars and vocals), Justin Mirarck (drums), and Riley Selleck (bass) have created an album that builds on the sound of their debut album, Return to Nothing, while simultaneously creating more accessible songs for fans with more "radio-oriented" mindsets.
Every aspect of the music is tight and focused, able to deliver a great deal of information in a relatively short period of time. This establishes a pattern for the rest of the album. Source is a band capable of both songcraft and quality musicianship.
The music has a stage-ready feel, meaning few, if any, gimmicks will be necessary to play this music live.
Heavy Music HQ
Colorado prog rockers Source definitely have Tool undertones in their music. There is a vibe to the band that highly echoes that other outfit's music on Totality, their second full length. Source definitely have their own sound as well. Their music is more like Undertow than Aenima or Lateralus, however. The rock vibe the band has is totally one of a kind. The music is straightforward enough to be accessible, yet complex enough as well. The riffs are strong and have the ability to make the listener head bang.
Source certainly wear its influences on its shoulders, but is different enough to be taken seriously as its whole separate outfit. See the rock vibes of "The Witness" for a good example of the catchiness this band want to obtain. The songs are also different enough from one another to be worthy. Along with the new Soen we have new music to tide us over until Tool finally release their new album. This comes highly recommended.
Already Heard
Totality is a brilliantly varied album, with heavy tracks rubbing shoulders with soothing acoustic tracks. 'Benjamin' is the first track on the album, it blends huge riffs with melodic vocals in a way that is reminiscent of a classic 90s grunge track.
Source's ability to create atmosphere is no more apparent than on 'Embodied'. At close to ten minutes long, its varied instrumentation ends the album on an enticing, yet very satisfactory note.
'Totality' is a thoroughly intriguing body of work. Source have successfully created an album that is varied but concise. Very promising and refreshing, it will be interesting to see what Source will explore in the future.
Ghost Cult Magazine
The album opener and lead single 'Benjamin' is an infectious and bouncy effort that supplies strong hooks and vocal passages.
As the album progresses, it becomes clear that Source have few other tricks up their sleeves with the unwavering feeling that you have heard it all before.
Totality does demand some plaudits when it does hit the right notes, and Gleason is the album's strongest presence with some dynamic and emotive execution.
Dioses Del Metal
The first thing that must be tended is to read the lyrics. They show the influence of various cultures, western, oriental, African, oceanic ... all to show the world the good side of things, however painful they may be. We have always been witnesses of bands that write about injustices, inevitable events that are experienced daily, wars or political conflicts, but, nevertheless, here Source is presented to talk about it with a purely positive point of view, that's what what makes them different!
The variety of this second work is undoubtedly Source's main course, although their debut focused on showing a pure style, "Totality" played with the desire to reach a wider audience. All this added to the careful production, which allows an enviable sound of all its elements.
Demonic Nights
"Totality" is heavy yet catchy fare. Tool sound or not, the majority of the songs burns fast, but proves to be sophisticated enough to continue to thrill with numerous twists and turns. Source build on their debut with another bleak, progressive rock record, which takes in seconds completely for themselves. Why this band is not much bigger, remains a mystery.
Rockportal.nl
"Totality is an experience, an experience that slowly penetrates you, but eventually settles down nicely and lets you forget everything. Source was a stranger to me, but after Totality it is a band that I will certainly keep an eye on."
Progwereld
"The band sounds incredibly tight and plays super tight. The trio thunders like a freight train through the compositions and gives the listener little chance to catch their breath. However, because the compositions are intelligent and exciting, this is not a problem."
Press on Source's Debut Album Return To Nothing
METAL NEXUS
"The members of Source: Ben Gleason (vocals and guitar), Georges OctoBous (formerly on drums) and Dan Crisafulli (formerly on bass) are all masters of their individual instruments but together create something that is so very powerful and special. The cohesion of rhythm, unusual chord progressions and sophisticated melodies add up to form music that is unbelievably complex yet so easy to listen to; maybe so bold to say: perfect."
"The music of Source is unique in its amalgamation of Progressive Metal, Rock, Hard Rock, Fusion and Psych producing a thick and riveting atmosphere from which pragmatic, overtly positive and poetic lyrics reflect a philosophical perspective on what it means to be human; be it through perceived positive or perceived negative experiences. We can choose to "numb out" as Ben so succinctly puts it, or bask in the joy of experiencing everything our short time here on Earth has to offer us. Grow to our daydream-worthy potential, building off of everyday minutiae instead of focusing on societal notions of happiness quantification. Love the experience of simply living because that is what defines us to ourselves in the end. Deep material here, that is at times bright, other times dark and daunting. Just as life: no qualification needed. Live! Listen carefully, because this album could improve your view of yourself and the world surrounding you."
NEW NOISE MAGAZINE
"First of all, these songs are literally bloated with transcendental atmospheres which seem to equally channel the mind-boggling soundscapes of Tool with the abrasiveness of early Gojira. Yes, the frontman does utilize a couple of growls and the guitars do manage to pound out some punchier riffs more often than not. There are still chants and what I'd consider "musical drug trips" but it still maintains itself as a mix between metal and progressive alt rock, which might make it an easier listen for those who don't entirely care for the extremities of the metal genre. Most of the record actually consists of ridiculously well calculated time signatures, which are as mind-melting as anything I've ever heard from Tool. Adding to that, Source do not write short songs, with the shortest cut here being a little over eight minutes. There are slight interludes, but you can tell from listening to this record that you're going to be getting a true full-length musical performance. It's heavy except when it's not, and it can get very tribal or acoustic depending on the mood. Songs are liable to carry several different emotions within these elongated times, backed by a production that literally sounds as good as anything you'd hear from a major music label."
ANGRY METAL GUY
"The whole album plays out like a platter of Tool served with a side of Opeth, smothered in extra progressive sauce. Yum."
"Return To Nothing is a promising debut from a band that knows what they like and aren't afraid to borrow from the best. Source has a bright future in the progressive metal scene."
Proglodytes
Source's music is tight and focused, featuring brooding and mysterious lyrics that could have been sung by Maynard James Keenan or Eddie Vedder and heavy, lengthy instrumental passages featuring great use of alternate time signatures and multiple polyrhythms. The band sounds like they're playing for the sheer joy of it, and their songs end when they end, with no concern for their length.
UnRated Music Magazine
"They drew in the crowd at Back Bar like no one's business. I was literally standing there with Aaron, the lead singer of Left with Tomorrow, surrounded by people saying they sound like Tool, GodSmack and Opeth. I could not be more impressed with what they did in Janesville, Wisconsin."
The Akademia Music Awards
"Linkin Park and Korn have nothing on these furiously ambitious rockers, and the multi-segmented 'Forgiveness' illustrates how Source could achieve their stature."
Prog Metal Zone
"(The) debut album by this Colorado band that is strongly influenced by Tool and Opeth but with some great fusion aspects, especially in some really inventive chords and rhythms."
JP's Music Blog
"Thunderous rhythm, dark aggressive tones, the vocals are bold and powerful, epic, the musicianship within the band is undeniable."
Empire Extreme
The entire album holds a level of passion and excitement that leaves the listener pondering their own life and existence."
Listen to A Sample from the new Album "REturn to Nothing"
Music Video for "The Serpent" from the debut album "Return To Nothing"
The music video for "Memories of yesterday" form the debut album "Return To Nothing"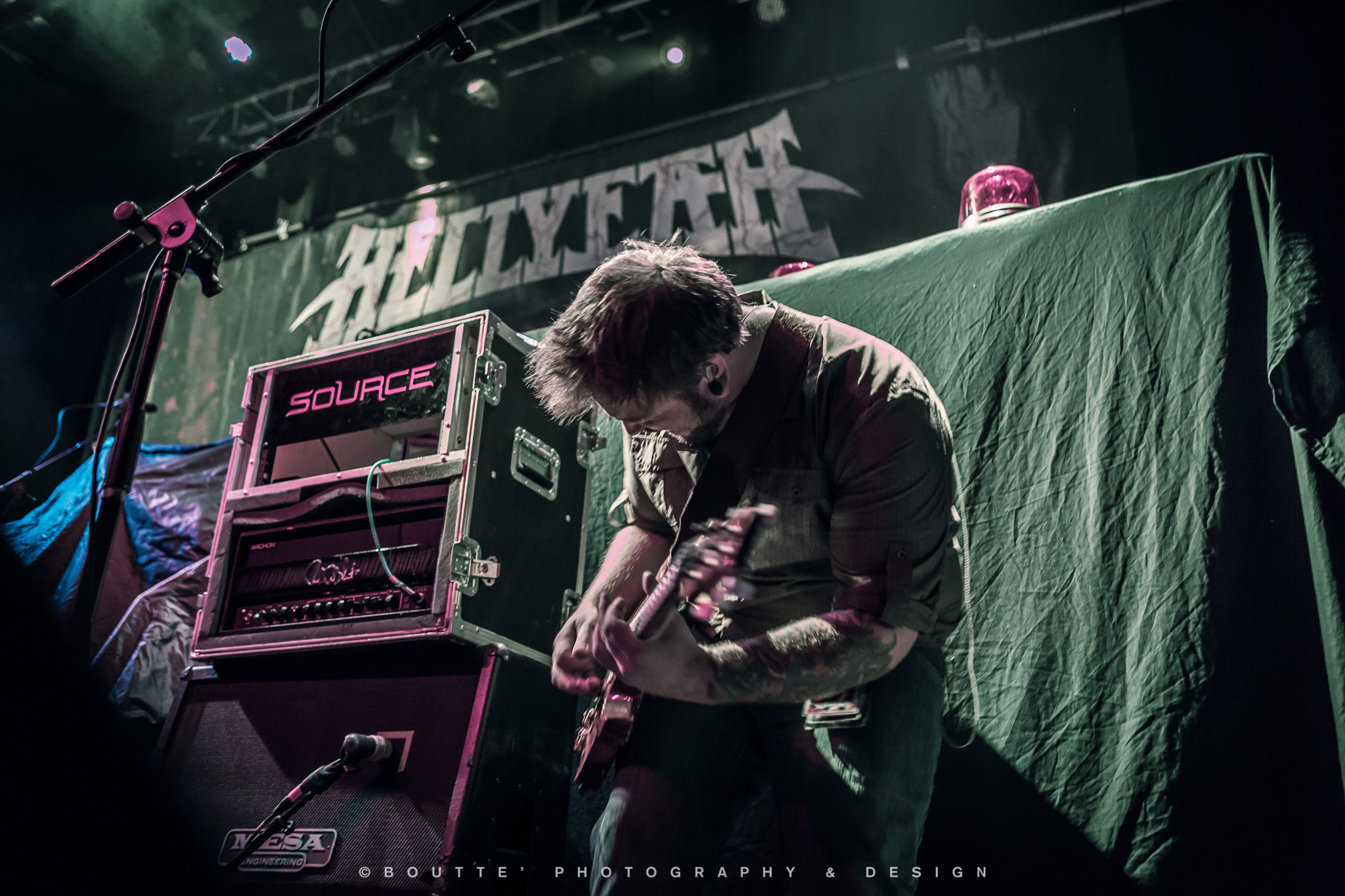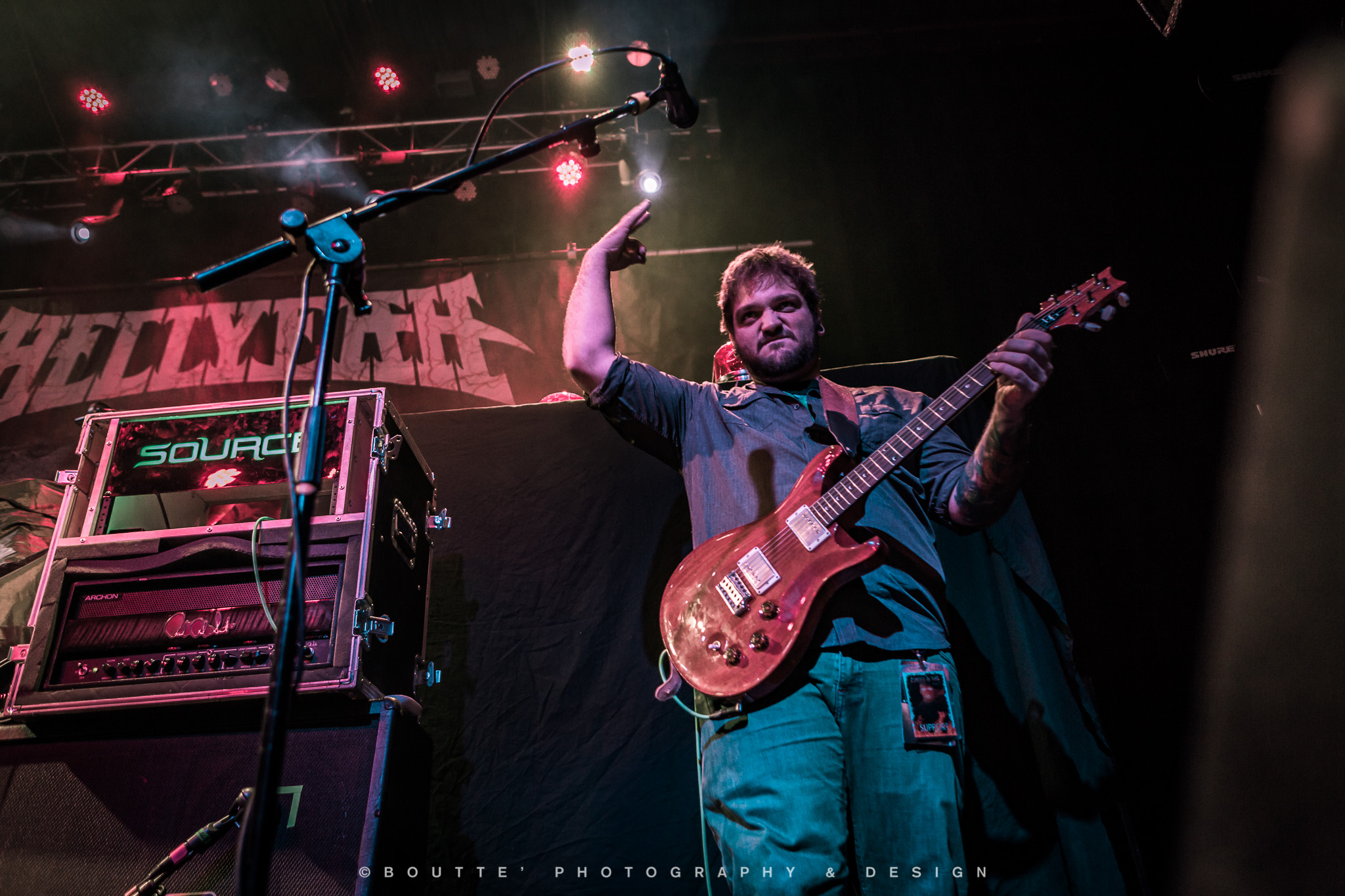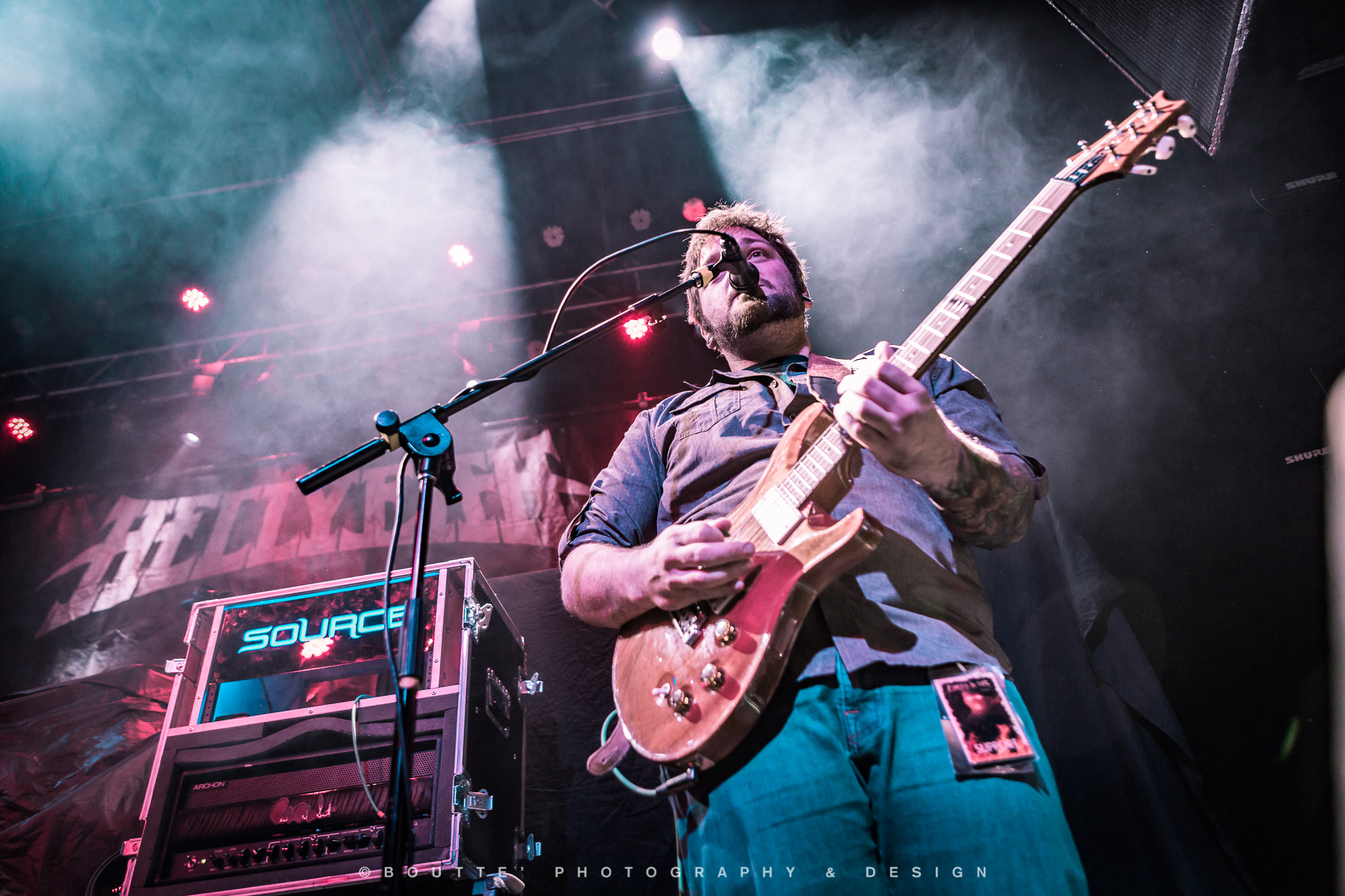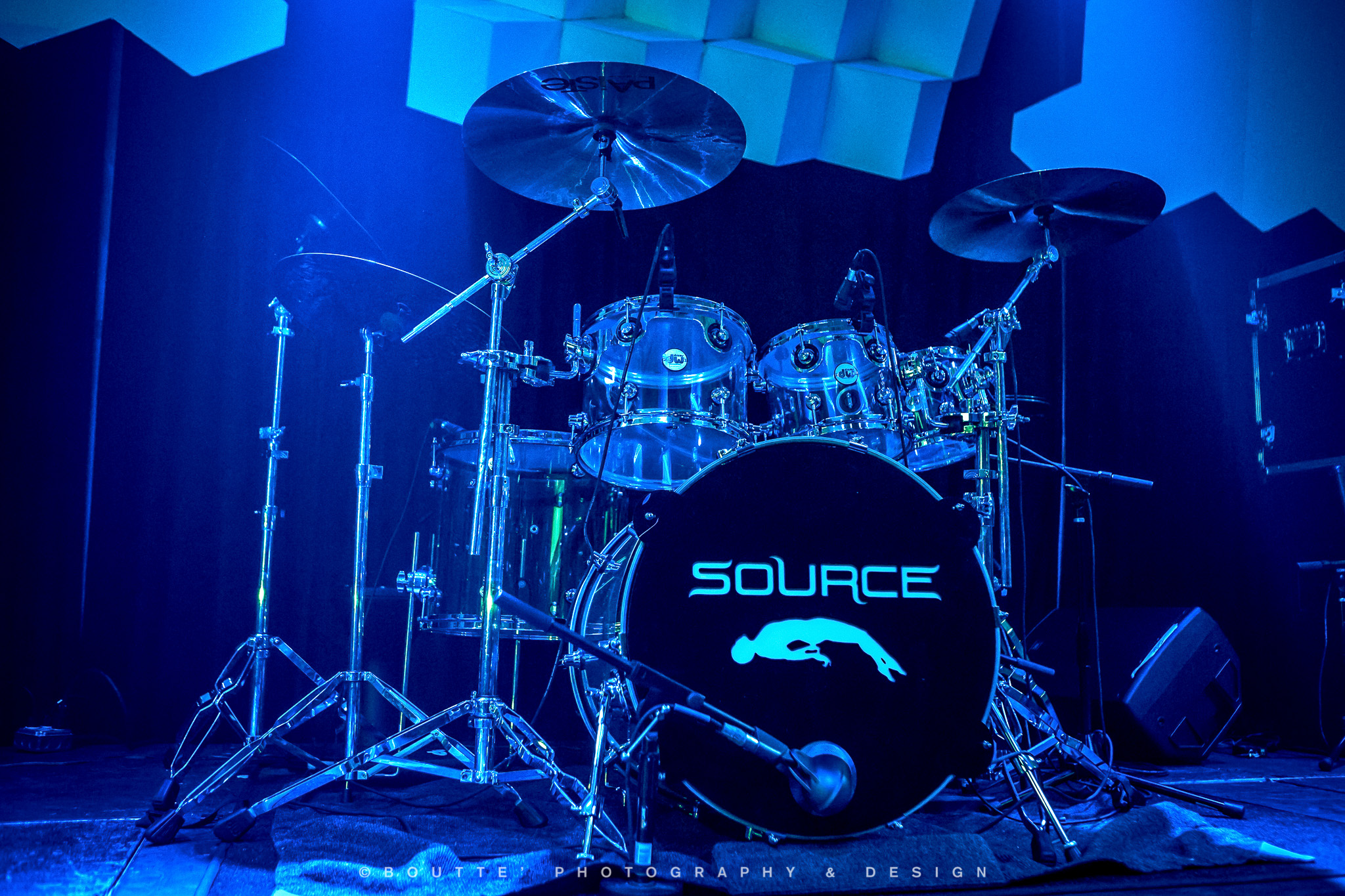 Source Joined Hellyeah, in flames and from ashes to new for 27 shows on the "Forged in Fire" Tour from november 14 - December 19 2016!
Source has opened for national acts such as: Artifas, Another Lost Year, Girl On Fire, Like A Storm, Super Bob, Motograter, Soil, American Head Charge and has toured with TRAPT for 30 shows across the United States in the spring of 2016.